Tune-ups Require a Real
Computer Guy's or Gal's
Knowledge Learned thru Years of
Blood, Sweat and Tears!!!
Don't believe all those services that say you can download one program and fix all your PC worries in a few minutes. It's just not that simple.
My CD can make your PC Fast Again and you May Learn Something in the Process!
For $25 I will send you a CD and you may spend a couple hours following my process, but the Tune-Up will be worth $250! And you can do it again and again to keep your PC running fast for years to come!
I have packed all the knowledge, know-how, tools, tweaks, gotchas, tricks … The WHOLE ENCHILADA of what have learned over 25 years fixing PCs. PCs that the Big Guys gave up on!
You'll be Amazed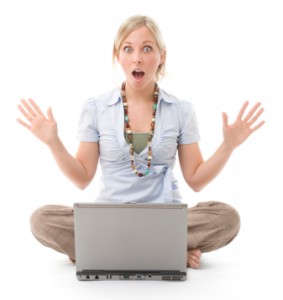 Purchase the Complete Tune-up CD for $25
Detail Description
Windows PCs, much like a cars engine, get gunked up severely affecting performance and need to be cleaned out. My Tune-Up is extensive. My CD, with your help, will scan and repair your computer in the following areas: malware (spyware, adware, viruses, trojan horses, worms and rootkits), Windows Registry errors, Old Driver issues, Windows System Configuration errors, corrupt Windows System Files, broken shortcuts, privacy exposures, junk files, system vulnerabilities, disk errors and fragmented disk space. We'll check your computers temperature to see if it is overheating. We'll tune your start-up, Internet Explorer, Google Chrome and Firefox. We'll delete left-over programs, registry entries and startup programs that may be slowing you down. When you're done, your PC will be running smooth and fast again.