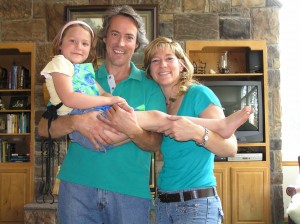 My Story
I'm Joe and I have over 30 years experience in IT on all types of systems. I have a Security+ Certification and I've studied Ethical Hacking, so Virus Removal is my strong suit. However, if it has a chip chances are I can fix it. My wife says I am the best troubleshooter she knows. Anyway, We approach our work very much like a Doctor. We will not let our patient leave the hospital until we can give it a Clean Bill of Health! People have personal memories and other important information on their PCs. We take this very seriously. I Guarantee that we will fix it or you pay nothing! And in the rare chance that this happens, I'll suggest where you should take it for a second opinion.
I've worked for many companies and have not been impressed with the ethics and integrity of most. A few have been run well, putting ethics and the customer first, but not the bulk of them. I vowed then that if I ever start a company I am going to run it right, always doing the right thing even when nobody is looking.
We run our business based on solid old-school Christian Values. We will treat you right. In this world of new Internet companies starting up every second all promising the world and many of them trying to scam you, it's almost impossible to choose the right company to do business with.
Choose My Computer Guy Joe and you will be glad you did.
Oh and I am a Mustang Gear-Head and Football and Basketball junkie if you want to talk cars or sports!
Thanks,
Joe